Emilien FRANCOIS, a.k.a Syrphin, is a french comic book artist and illustrator currently living in Nantes, FRANCE.

Fascinated by many genres such as horror, fantasy and science-fiction, he shows an intense interest for stories and drawing very soon in his childhood.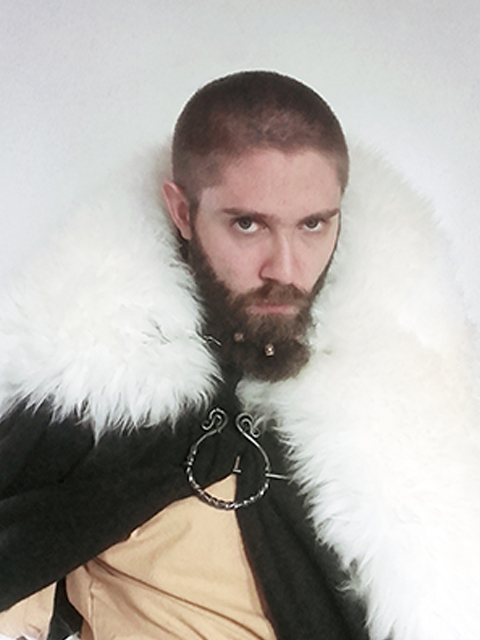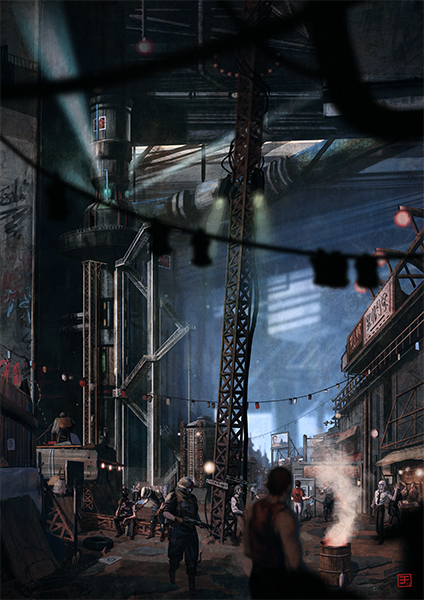 Very influenced by comics like Aquablue by Thierry Cailleteau and Olivier Vatine, and video games like Final Fantasy VII of the Square Enix Company, he discovers, in 2003, the world of audiodramas with John Lang's Le Donjon de Naheulbeuk (only in french), which definitivly makes him want to do an artistic and narrative career.

He also plays a lot of roleplaying game, personifying several characters. One will be recurrent : Syrphin. He figures out that he wants to use that pseudonym instead of his real name to show his work on the internet.
Graduated from art school Pivaut (Nantes, FRANCE), illustration and comic book section, he create the scenario and pages of his comics Rouge Grenat.

After that, he has the opportunity to combine two of his greatest passions : drawing and audiodrama, with Antoine Rouaud's saga La Ligne (only in french) which very inspire him. He starts drawing many illustrations and pages from it and finally get spotted by David Uystpruyst, an audiodramas creator on the website Audiodramax, who asks him to make the cover of his next creation, Record Amniotique (only in french).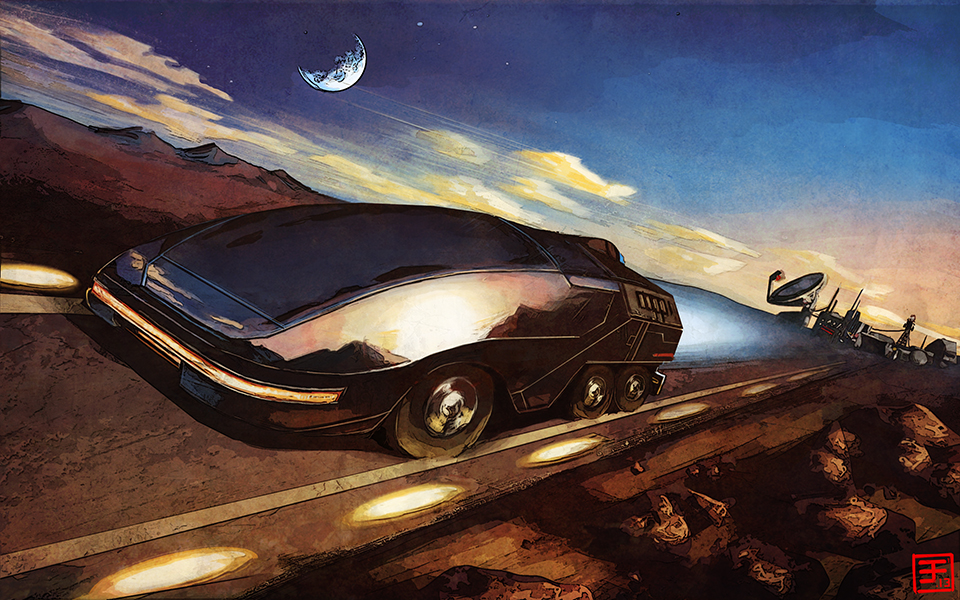 In 2013, Syrphin starts working with the publisher Scrineo to illustrate the cover of Matthias Rouage's novel Zoanthropes (only in french).

He also works on several games for Casus Belli, a french magazine, like Fading Suns, Agôn and Chroniques Oubliées (only in french).

Afterwards, he becomes a roleplaying and boardgame illustrator. His publications include famous roleplaying games such as Achtung! Cthulhu, Mutant Chronicles, HellCity l'Arbre and Cyber Strategia.

Since a few years, he also works with a french escape game from Nantes : La Ligue des Gentlemen, creating various illustrations and props for rooms.
He really likes to play and create riddles for them, and decides to make something new, combining everything he loves : EscapeRPG, a website where you can play escape room-like games with a strong narrative feeling, where players needs to embody the main characters from the story they are reading and solving mysteries and riddles to end the game (only in french).